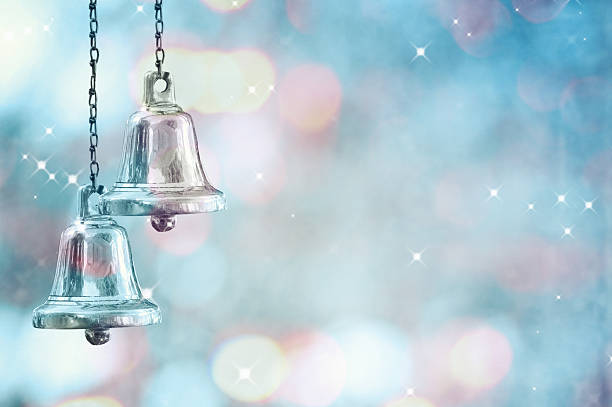 If we waited for everything to be okay to celebrate what is good in the world, we would never celebrate. If we expect our Christmas celebrations to be perfect and Hallmark-movie-happy, we will always be disappointed. If we confuse faith with rose-colored glasses, refusing to acknowledge that the world's pain is real and profound, we miss out on the opportunity to share a living hope. This Christmas season is a bleak time for many this year, as it is every year to be honest. The hungry, the homeless, those living in domestic violence or a war zone, health care workers, those affected by COVID-19, first responders, people with chronic or terminal illnesses, and those grieving, those dealing with depression, anxiety or mental illness… those for whom the words "Merry Christmas" or "Happy Holidays" ring hollow: they are among those of us who need something beyond the season's traditional trappings, they and all of us crave recognition that our pain is real, and there is a hope that transcends the current situation.
Henry Wadsworth Longfellow wrote his poem Christmas Bells in 1863 as the Civil War raged, a war to which his eldest son ran away at age 18 to fight and was later severely wounded. His first wife had died as a consequence of a miscarriage, his second wife died when her dress caught fire in a household accident in 1861, leaving five children aged 6 – 17.
His personal grief combined with his grief over the ill-will, hatred, and violence of the time and he shared his despair, and then subsequent hope, in his poem. The poem then was used as the basis for the Christmas carol, one of my favorites because I'm with Longfellow in feeling occasional despair over the human condition, I Heard the Christmas Bells.
The carol removes the references to the Civil War, but I think they're worth recovering. Whether it was the Civil War then, or the Covid pandemic now, or the relationship between various political factions, the message that the wrong shall fail, and the right prevail, and there will be peace on earth and good-will among us is still desperately good news.
Today's Poem Prayer: Christmas Bells, by Henry Wadsworth Longfellow
I heard the bells on Christmas Day
Their old, familiar carols play,
and wild and sweet
The words repeat
Of peace on earth, good-will to men!
And thought how, as the day had come,
The belfries of all Christendom
Had rolled along
The unbroken song
Of peace on earth, good-will to men!
Till ringing, singing on its way,
The world revolved from night to day,
A voice, a chime,
A chant sublime
Of peace on earth, good-will to men!
Then from each black, accursed mouth
The cannon thundered in the South,
And with the sound
The carols drowned
Of peace on earth, good-will to men!
It was as if an earthquake rent
The hearth-stones of a continent,
And made forlorn
The households born
Of peace on earth, good-will to men!
And in despair I bowed my head;
"There is no peace on earth," I said;
"For hate is strong,
And mocks the song
Of peace on earth, good-will to men!"
Then pealed the bells more loud and deep:
"God is not dead, nor doth He sleep;
The Wrong shall fail,
The Right prevail,
With peace on earth, good-will to men."
Grace, peace, and good-will to you!
Caroline